Online Website Builder
Build your dream site in few steps!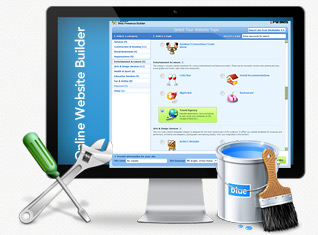 As professionals handling countless website on a daily basis, we understand how important it is for you to have a website that not just fulfills your needs, but is also the perfect way to talk to your customers.
A website is a way to make your business international as well as gain global customers and their trust. We know that you want to create a website that can stand out amongst its competitors and obtain visitors' attention as well as win their confidence.
We also know you have very little time on your hands and have a lot to do to handle your business, and do not have too much time to manage and design your website.

This is the reason we bring to you the Website Presence Builder by Parallels.
Build your Website on the Fly
Host & build website together with one affordable package
Easy step by step interface with 500+ templates to choose from
Drag and drop controls
and many more features and options give you one of the best and interactive website builders on the web today! So sign up now, and get that website ready; your customers want to talk to you!
Assure yourself that this builder fulfills your requirements of a few easy steps;